On Tuesday, July 12th, the Merit Homes team participated in one of Attain Housing's Community Suppers.
Every Tuesday, Attain Housing hosts a Community Supper at the Holy Spirit Lutheran Church in Kirkland.  Everyone in the community is welcomed to come that evening to enjoy a home cooked meal.
Since Merit Homes was the volunteer group for the evening, our team went straight to work prepping a dinner of lasagna, garlic bread and salads!
Then, our team had the pleasure of being able to serve some members of the Kirkland community!
Oh, and don't worry – we didn't forget dessert!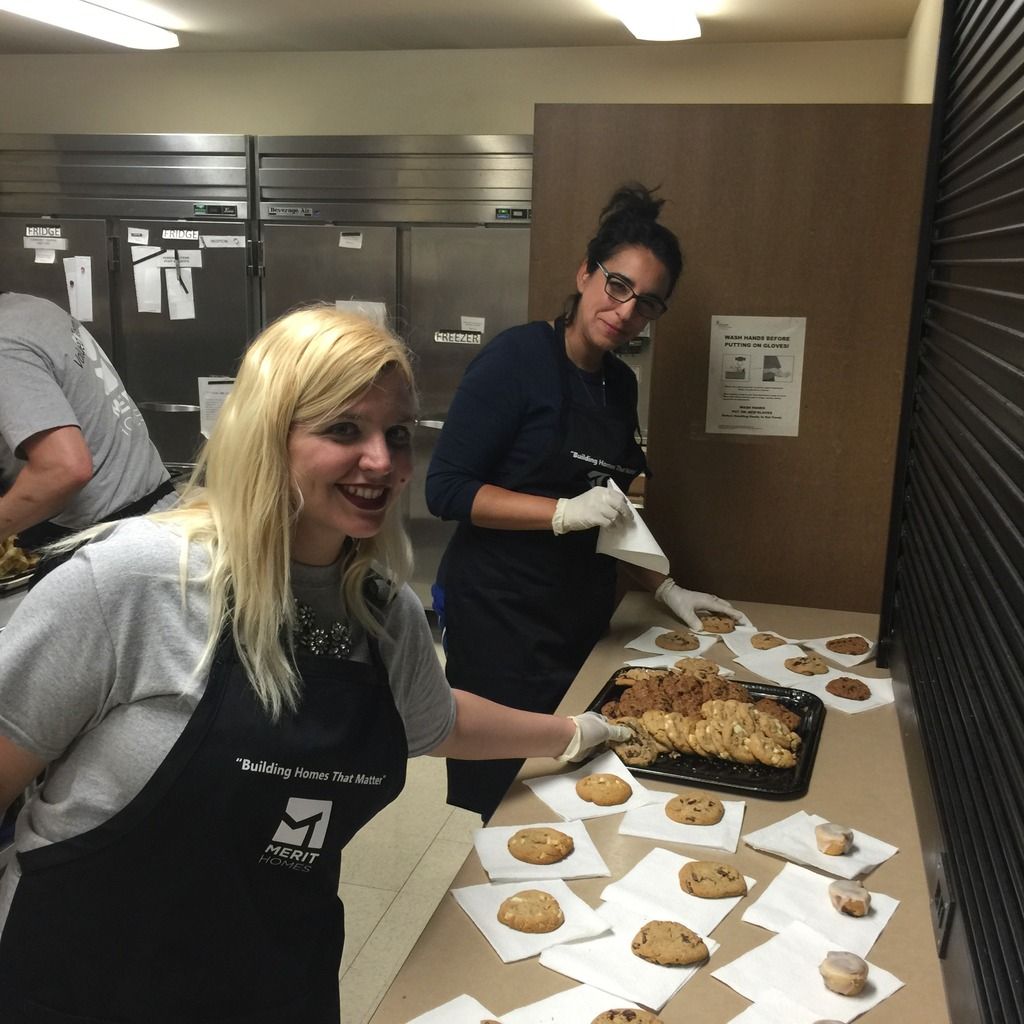 Here are a few thoughts one of Merit's Principals, Josh Lysen shared on the evening:
"Serving a hot meal to members of our Kirkland community who otherwise would not have had a decent meal that evening was a very grounding experience.  I don't think many people realize, myself included, that here in Kirkland with the abundance that we have there are so many that struggle to put food on the table each day.  Our team at Merit Homes is very blessed in many ways and it was nice to come together and share an evening of service."
Our team truly had a great evening being able to give back to the community, and it was a very rewarding experience for everyone!  We are definitely looking forward to participating in our next Community Supper!